Weather Classification
After aggregating all of the datasets together and computing features for all of them, we achieved 87% accuracy for weather type classification and 93% accuracy for time of day classification. Many of the inaccuracies for time of day come from distinguishing dawn/dusk from day or night. Finally, road type classification is currently still in progress and takes more time due to manual labeling and segmentation latencies.
Image Restoration
The image restoration model was evaluated on real-world images. Below are the qualitative results on DAWN dataset, Dashcam videos and BDD100K test dataset.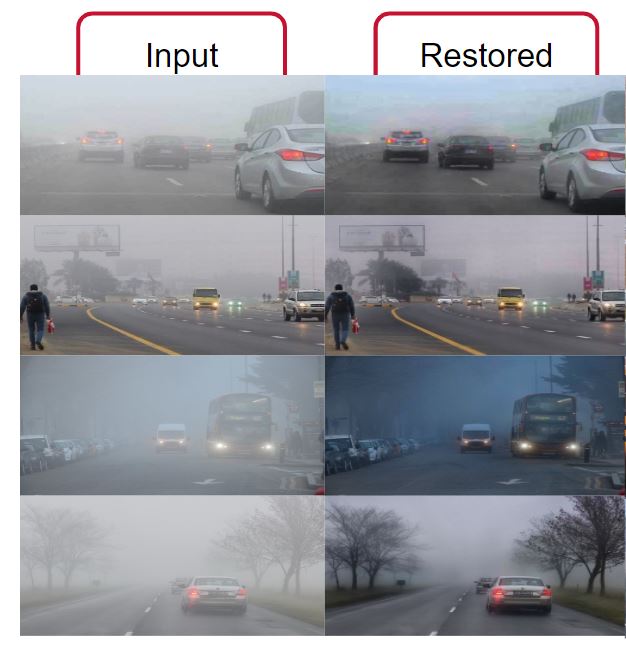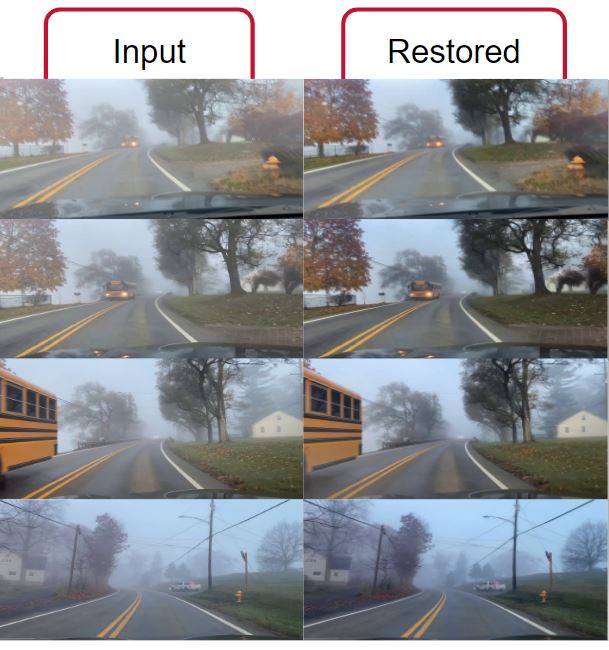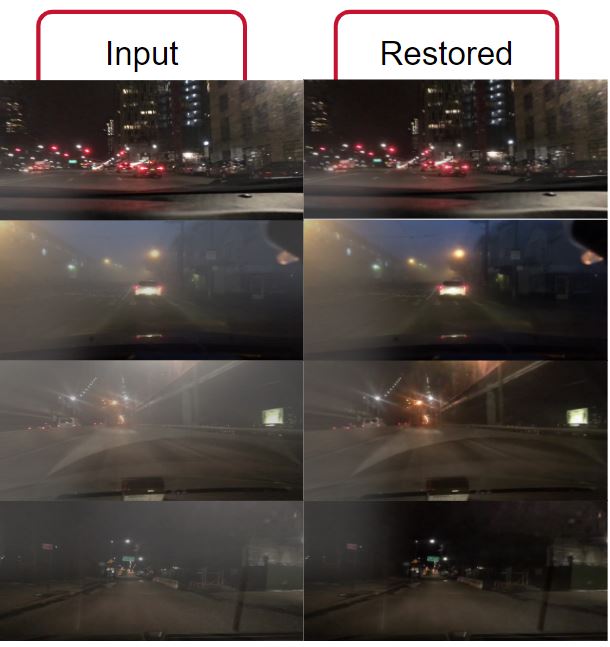 | | |
| --- | --- |
| mAP pre-restoration | mAP post-restoration |
| 26.01 | 31.33 |
Object detection results
For evaluation, we performed object detection on images before and after restoration. The obtained mAP values in the above table shows improvement in object detection post-restoration. Below are some example cases where the detection fails in images before restoration but is successful after restoration.